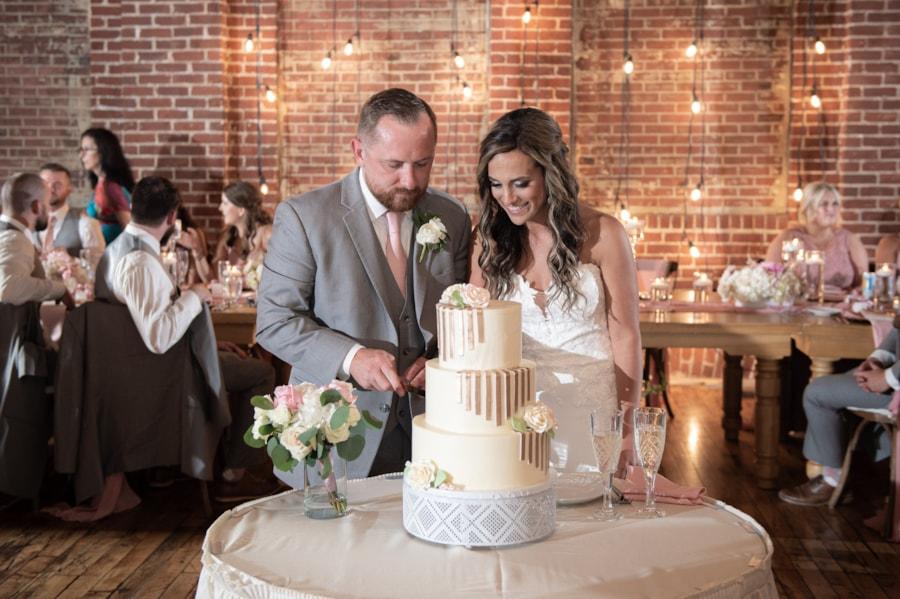 A Dreamy Wedding Reception
In the heart of downtown Indianapolis, against the backdrop of a sun-kissed July day, Gianna Amarantos and Nathaniel Borden embarked on a journey of love and commitment. Their wedding reception at The Heirloom at N.K. Hurst was an evening filled with romance, elegance, and cherished moments. Let's delve into the enchanting details of their special wedding day, from the delectable cuisine to the stunning decor and entertainment.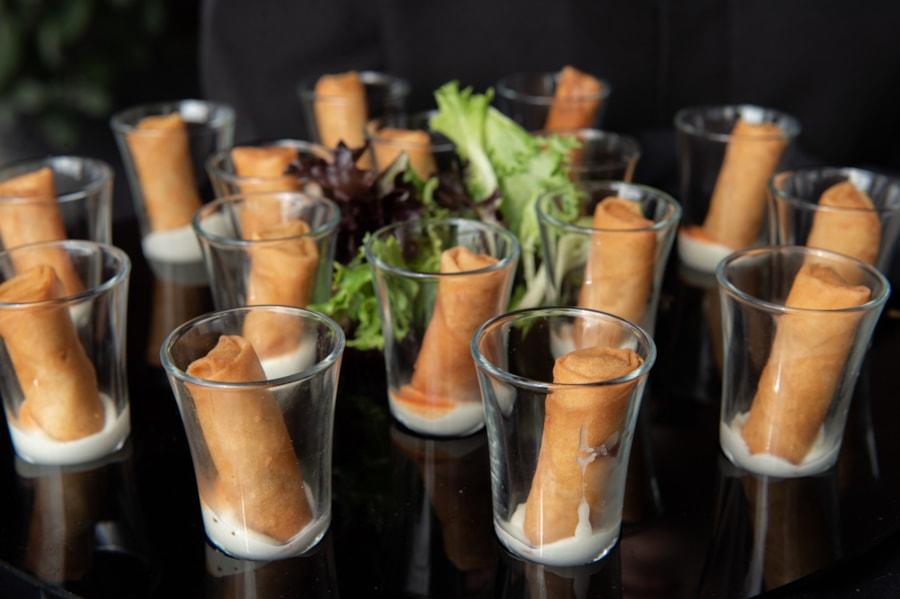 Cocktail Delights
The festivities began with a delightful outdoor cocktail hour, where guests were treated to a mouthwatering selection of passed hors d'oeuvres. Among the Crystal Signature Events culinary highlights were Buffalo Chicken Spring Rolls with Bleu Cheese Aioli, a perfect fusion of zesty and creamy flavors. The chicken and waffles with honey sriracha provided a satisfying combination of sweet and spicy, while the Bang Bang Shrimp Skewer with Pickled Cucumber offered a refreshing seafood option. Near the bar, a special light-up letter "B" symbolized the union of the couple's last name, casting a focal point over the festivities.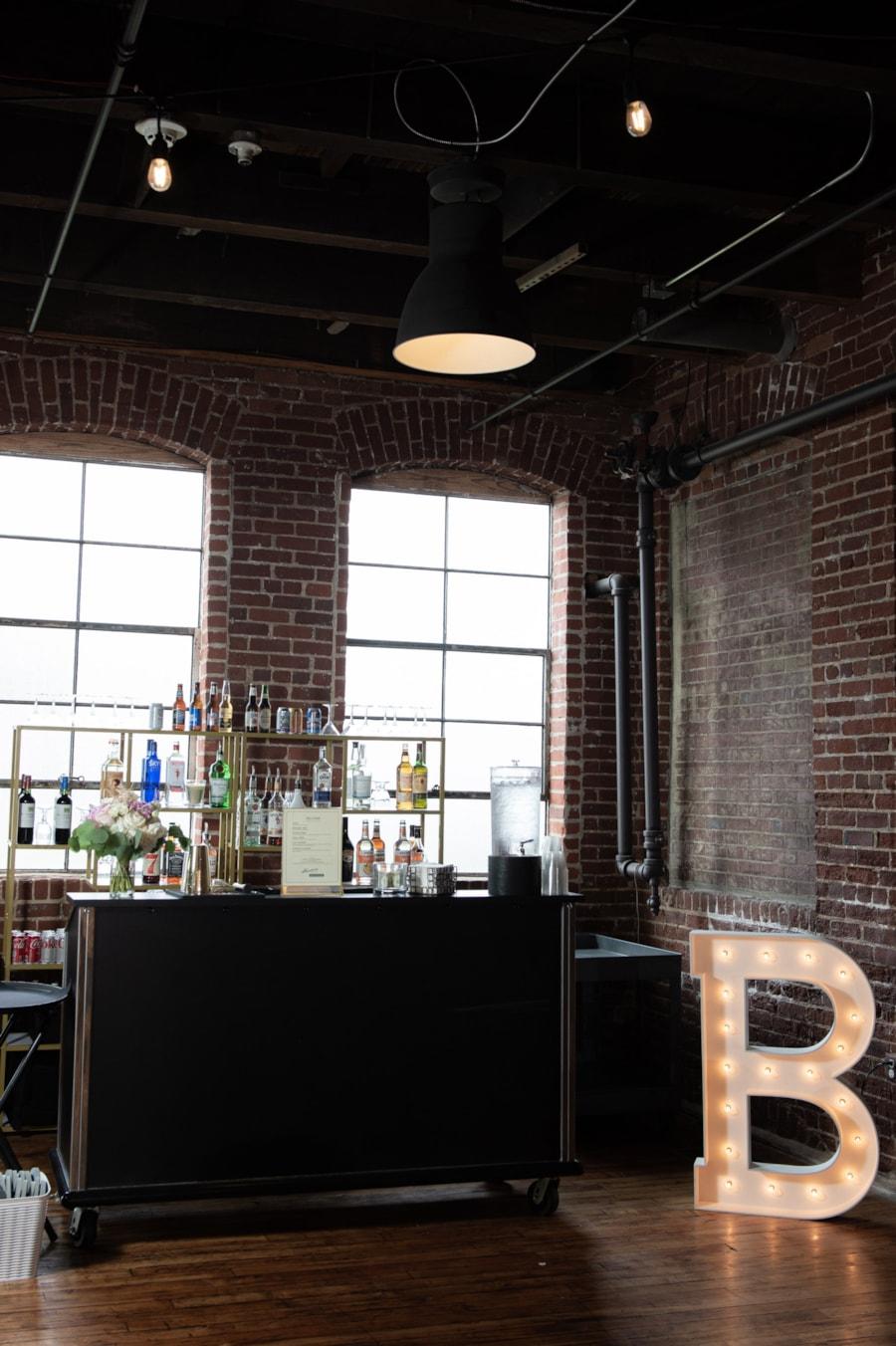 Enchanting Decor: Elegance Meets Romance
Darcie Kornmeyer with Detail + Design, the talented wedding planner for this event, brought Gianna and Nathaniel's vision to life with an enchanting decor scheme. As guests transitioned to dinner they were seated at long farm tables with blush pink runners, creating a harmonious blend of rustic and romantic aesthetics. The Heirloom's vineyard crossback chairs, with their ivory cushions, provided comfort and elegance, while the flat-folded napkins added an additional pop of pink to the tables and enhanced the overall theme. Lush pink and white floral centerpieces designed by McNamara Florist as well as scattered votives trailed down the center of the tables, creating an atmosphere of intimacy and enchantment thanks to the soft, warm light.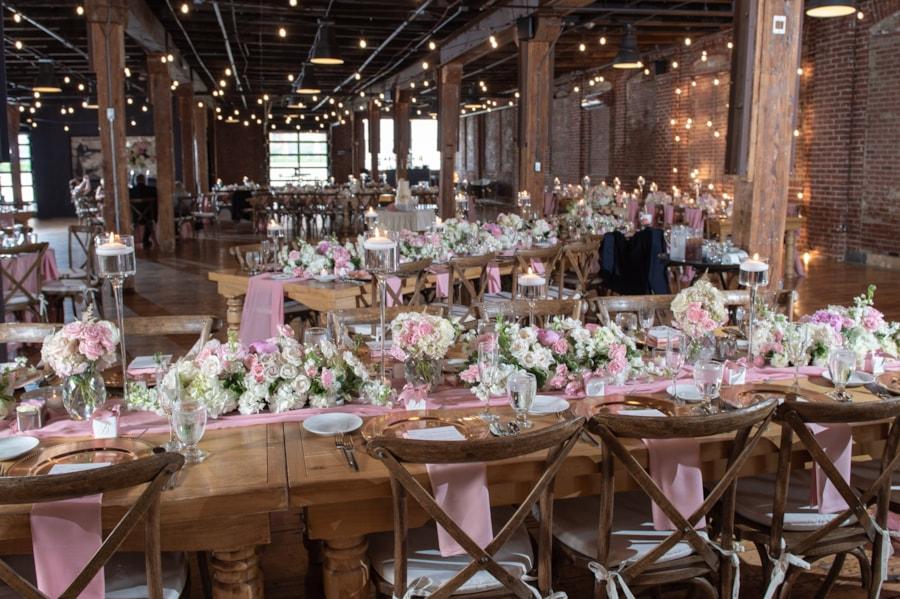 Culinary Masterpiece
The plated dinner was a culinary masterpiece thanks to Crystal's award-winning culinary team, starting with a classic Caprese Salad topped with a drizzle of Balsamic Reduction and Parmesan Tuile garnish. For the main course, guests were treated to a plated duet entree. The tender, succulent chicken thighs, paired with a creamy chardonnay sauce, created a delicious combination of flavors, while the cooked-to-perfection short ribs were complemented by a rich and aromatic roasted garlic demi sauce. Paired with roasted mashed potatoes and a summer mixed squash medley, this meal delighted every palate.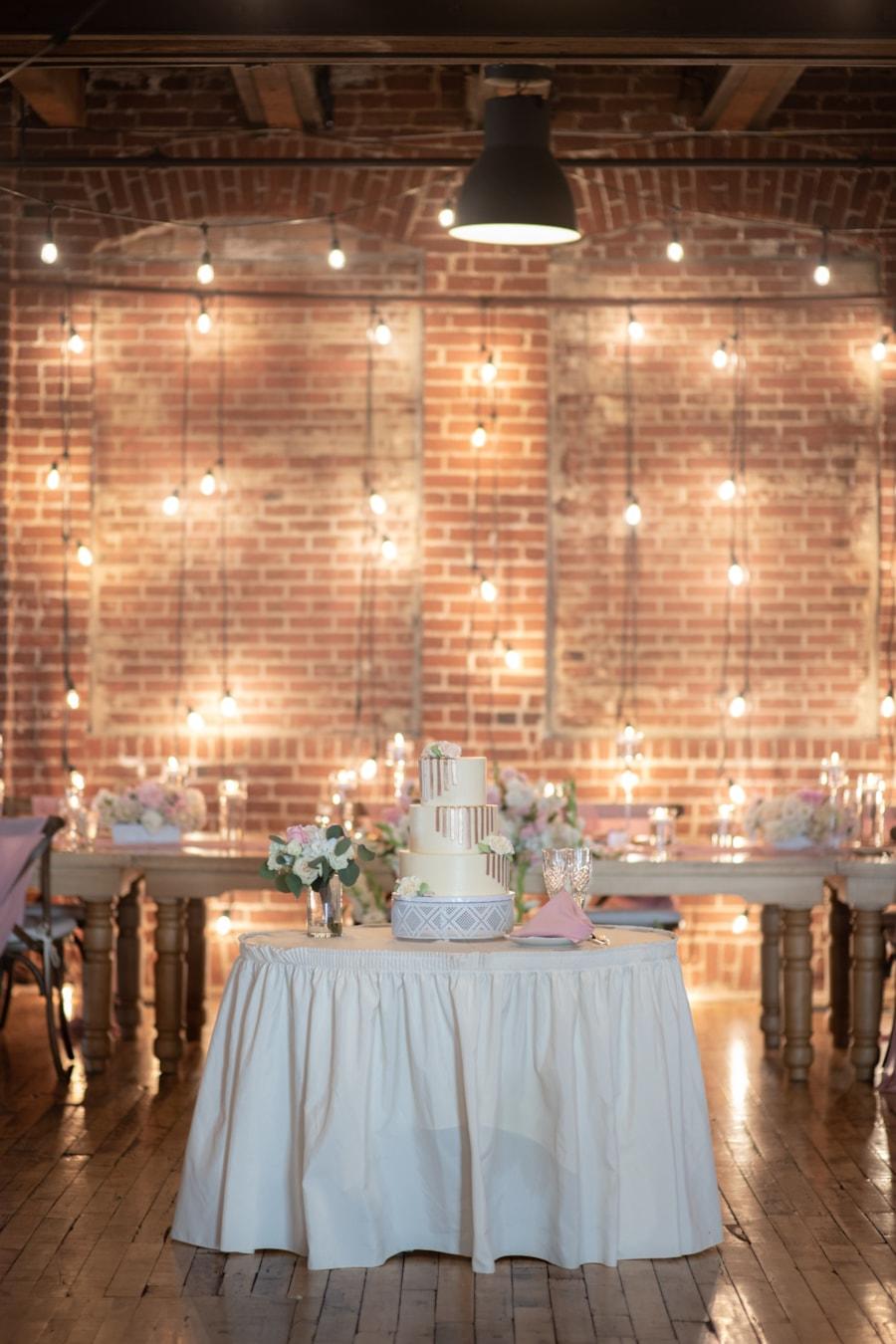 For dessert, Gianna and Nathaniel chose a simple yet elegant 3-tier cake crafted by Classic Cakes. The cake was a masterpiece in itself, featuring smooth, white icing adorned with gold and white floral accents. As the newlyweds shared their first slice of cake, it was clear that their love was as sweet as the confection they enjoyed together.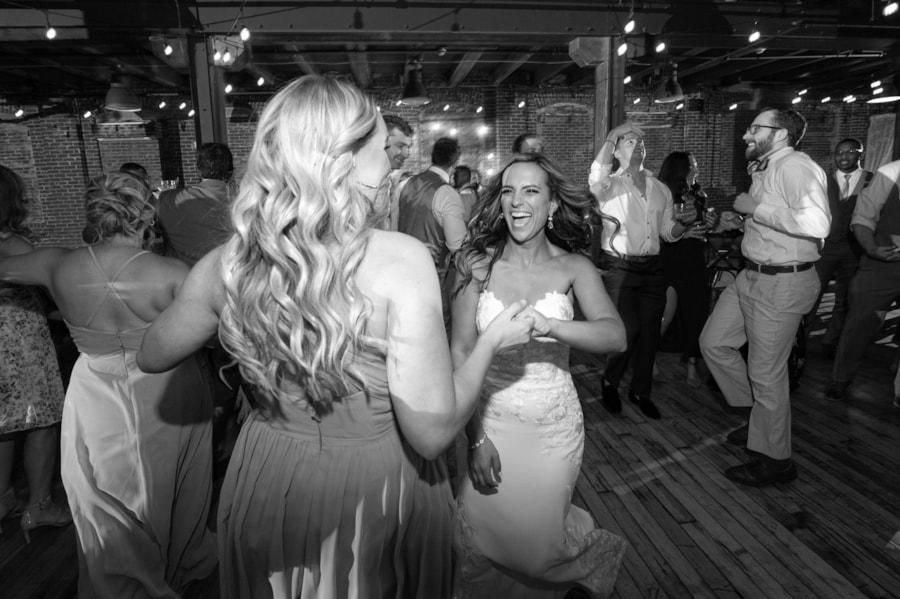 A Night to Remember
Wonderful entertainment was a key component of the evening. A photo booth provided guests with the opportunity to create lasting memories and take home a piece of the celebration, while DJ Yianni kept the dance floor alive, ensuring that guests of all ages could revel in the joy of the occasion. The combination of modern tunes and Greek traditional music meant that everyone found their rhythm and had a blast on the dance floor. Of course, as the evening and dancing wore on, hunger returned and the couple surprised their guests with a Donatos pizza delivery. The combination of classic, mouthwatering pizza and the nostalgia of late-night cravings was a hit with everyone, providing a satisfying end to an unforgettable day.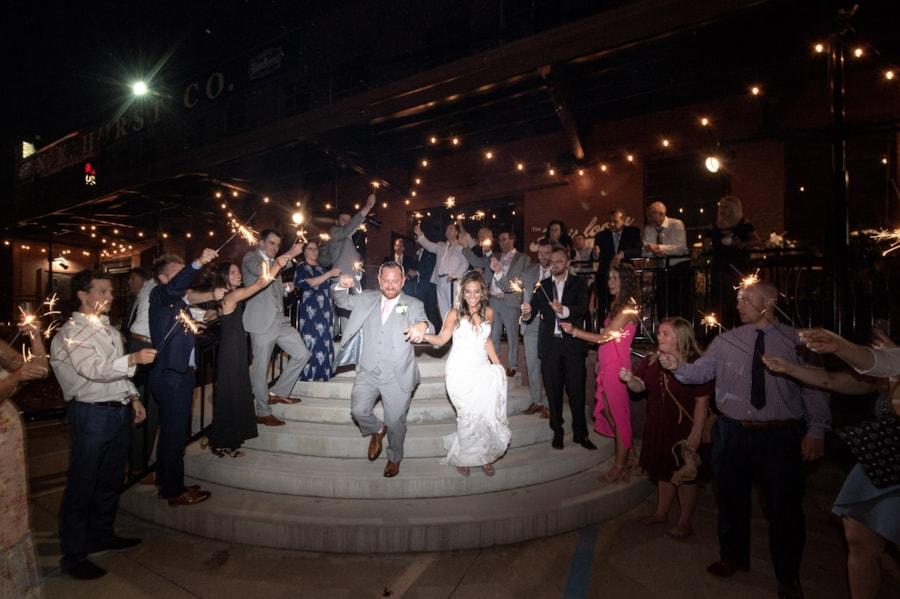 And as the night officially drew to a close, one last magical touch was added to their wedding day with a sparkling exit. The guests gathered outside the Heirloom around the newlyweds, creating a breathtaking and enchanting moment that symbolized the start of their journey as husband and wife and as they walked through the tunnel of sparklers, their smiles shined even brighter than the sparklers themselves. The sight was both heartwarming and magical, capturing the essence of their love story. It was a perfect ending to a perfect wedding, leaving a lasting impression on everyone who had the privilege of being a part of this beautiful celebration. Cheers to the newlyweds and the beginning of their happily ever after!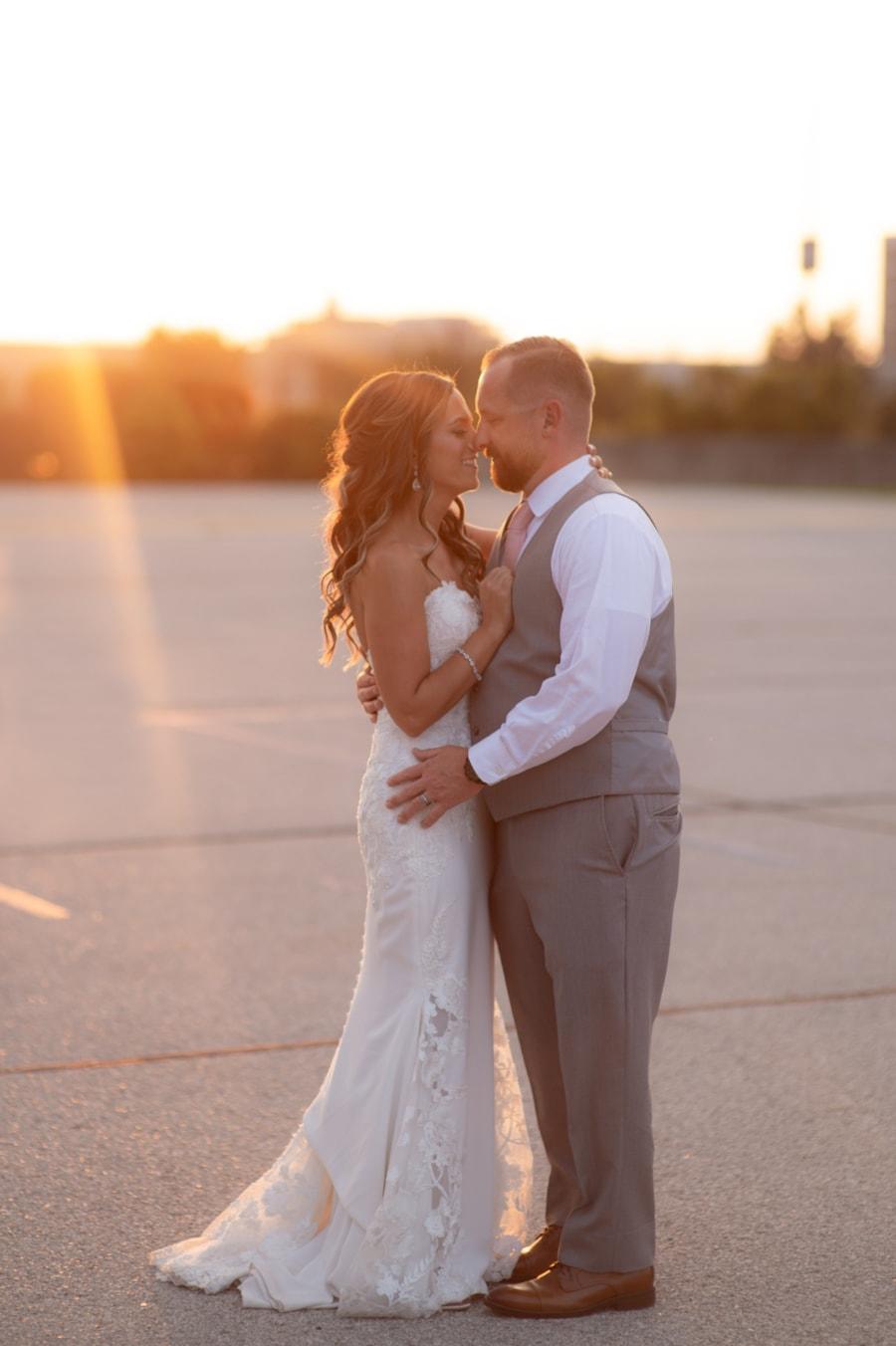 Ceremony and Wedding Reception Details
Venue: The Heirloom at N.K. Hurst
Wedding Catering: Crystal Signature Events
Planner: Darcie with Detail + Design
Music/DJ: Yianni Morikis
Wedding Photographer: The Siners Photography
Videographer: Elliott Films
Florist: McNamara Florist
Bakery: Classic Cakes
Photo Booth: Hipstr
Transportation: Aadvanced Limousines
If you or someone you know is interested in hosting an event at the Heirlooms or one of our other distinctive venues in Indianapolis, contact us today!
Related Topics: Downtown Event Venues, Events Ideas & Inspiration, Wedding Ideas & Inspiration, Weddings