Are you looking to host a corporate gala, corporate awards banquet, holiday party, board meeting, or annual company meeting in Indianapolis? The Heirloom at N.K. Hurst is the perfect spot for your next corporate event!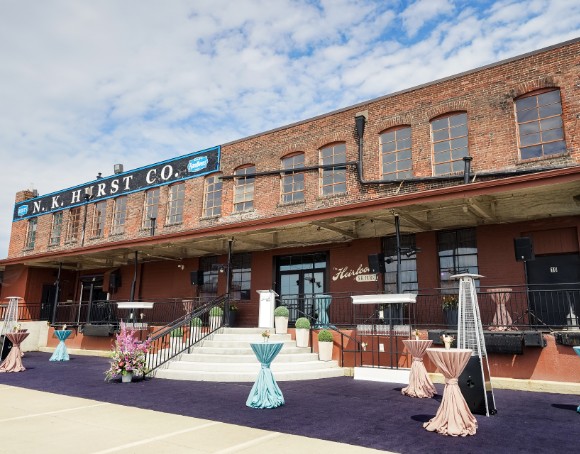 Here are a few reasons why:
Location
The Heirloom is located on the south side of Lucas Oil Stadium in Downtown Indianapolis. This means we are easily accessible from The Indiana Convention Center, Lucas Oil Stadium, hotels, and more!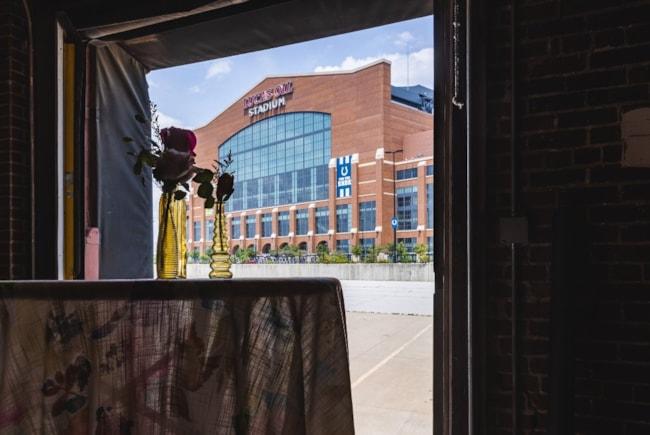 Complimentary Parking
300 privately owned parking spaces are available for your guests almost every day of the year! Your guests won't have to worry about paying for parking or finding a parking spot nearby. If you're worried about the weather or wanting to provide a more upscale atmosphere for your guests, we can partner with valet companies for even easier venue access. If you are shuttling guests or if they are using ride share services, your guests can be dropped off right outside the front doors of the venue.
Versatile Layout
We love helping you get creative with your corporate events, and our versatile venue layout is perfect for just that. Whether you are having live entertainment, an informal cocktail party, or a formal dinner, we can create a custom layout that works for your event. All of our tables, chairs, bars, and couches are portable, so we can truly customize your event to fit your needs.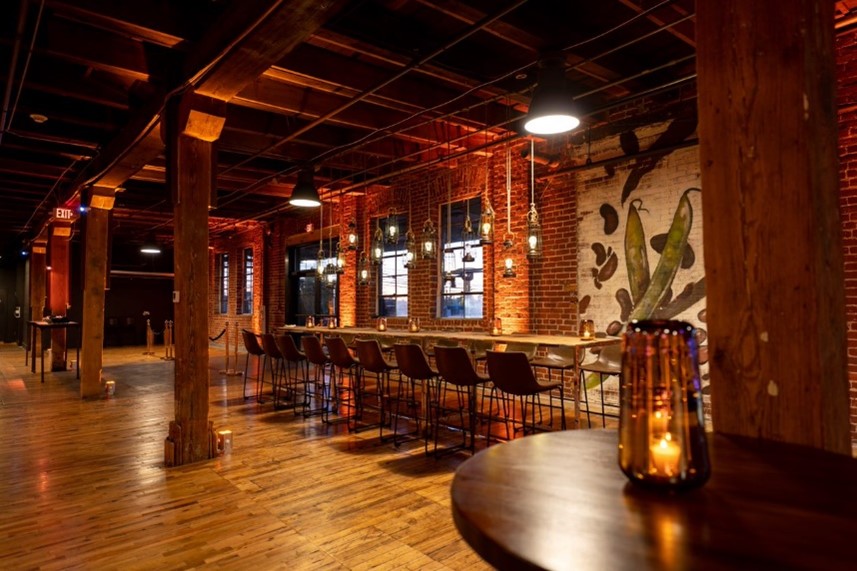 Onsite Catering (Crystal Signature Events)
With our onsite catering services provided by Crystal Signature Events, there's no need to outsource food and beverage services. Crystal offers a wide range of options – from hors d'oeuvres & food stations to plated dinner & desserts. Our catering team will work with you to pick out the perfect menu! Crystal Signature Events also offers a wide variety of bar packages and specialty drink offerings that are sure to please your guests.
Need suggestions on how to pick the right menu and service style for your event? Check out Crystal Signature Event's blog post about The Best Catering Service for Your Event.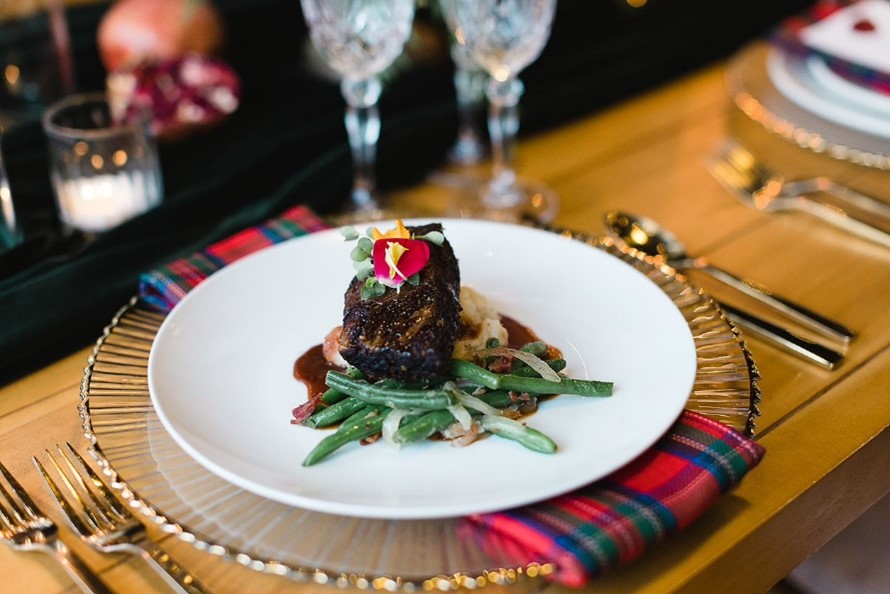 Event Planning Services
When you host a corporate event at The Heirloom, you are paired with an experienced Sales & Events Manager that will help you plan nearly every aspect of your event. Our team is experienced in planning all types of corporate events, from corporate awards banquets to holiday parties and more. We will work with you to create your event timeline, room layout, custom menu, and more. Will you be renting items such as linens or different tables and chairs? We are partnered with A Classic Party Rental and will take care of placing the order and managing delivery and pick-up. Additionally, your Event Manager will be with you on-site day-of to help coordinate your event from start to finish.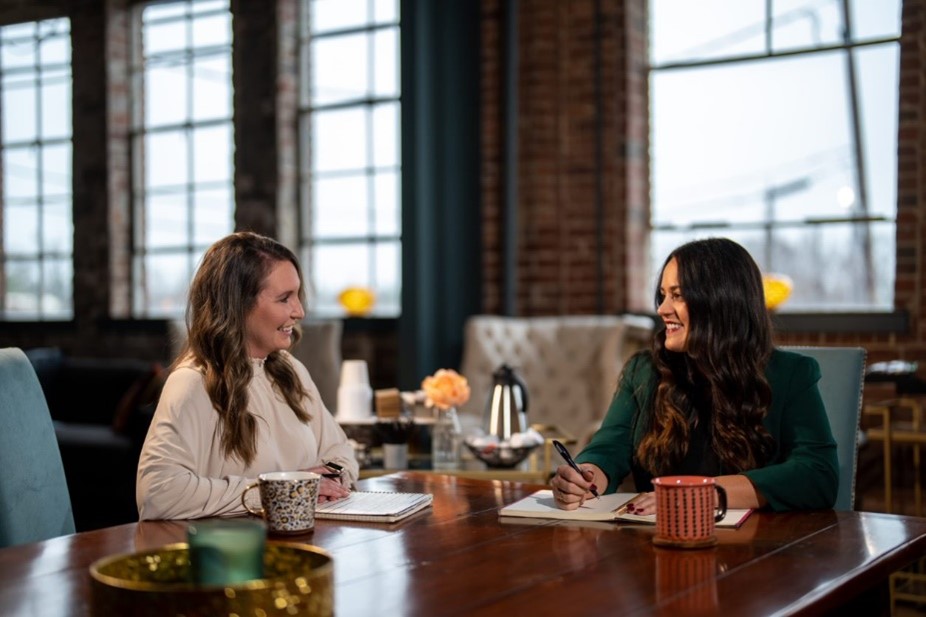 AV Capabilities
Markey's is our exclusive AV provider at The Heirloom. From monitor and laptop rentals to large-scale staging and projectors, Markey's makes it easy to have all your technology and AV needs covered for your corporate event! Additionally, The Heirloom comes equipped with a high-quality house sound system, microphones, and complimentary Wi-Fi for you and your guests to utilize.
Conference Room & Green Room Space
Included with The Heirloom is our gorgeous Salon and Slade's Parlor. Separated by a sliding barn door, both spaces are perfect for meetings, green room space for entertainment, storage, getting ready pre-event, and more! Slade's Parlor has a bar, fridge, freezer, ice machine, flat-screen TV, coffee maker, a large dressing room, and plenty of space to meet or relax pre-event. The Salon includes a mini-fridge, flat-screen TV, sink, coffee maker, a large vanity area, and a dressing room. Both spaces have access to a private restroom that includes a shower.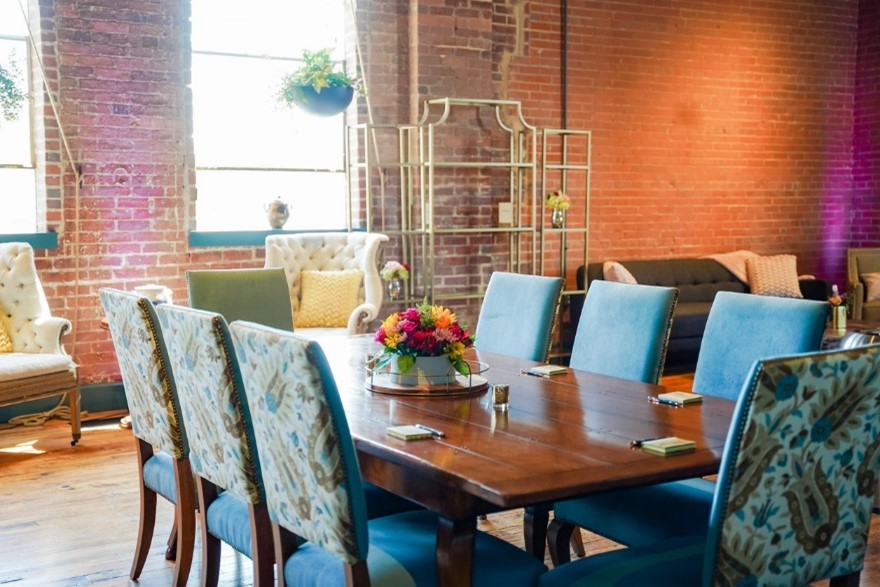 Inclusions & Amenities
At The Heirloom, we truly are a full-service event venue. Not only do we provide food and beverage services, coordination services, and work with vendors for you – we also have an extensive list of inclusions and amenities that are included with the venue!
25 Farm Tables
400 Vineyard Crossback Chairs
2 Charcoal Velvet Couches and 4 matching Chairs
2 Marble and Gold Trim Coffee Tables
3 Portable Bars
300 Complimentary Parking Spaces* (Parking charges may be applied to predetermined dates)
2 Communal Tables with 12 Stools
12 Cocktail Tables
5 | 5ft Round Tables
5 | 6ft Round Tables
10 | 8ft Rectangle Tables
House Sound System
2 Wireless Microphones
China, Glassware, Silverware
Complimentary House Linens & Napkins in a Variety of Colors
3 Votives Per Table
Draping to Separate the Space
A Wide Variety of In-House Rental Items
Wi-Fi
Dressing Rooms
Private Meeting & Getting Ready Spaces
A Private Restroom with a Shower
& More!
Learn More About Our Corporate Event Services
If you're ready to schedule a tour or have questions about The Heirloom, please reach out to events@theheirloomindy.com or fill out our contact form. We would love to learn more about how we can help make your next corporate event a success!
Related Topics: Corporate Events, Events Ideas & Inspiration, Catering & Culinary Trends, Social Events & Parties, Downtown Event Venues