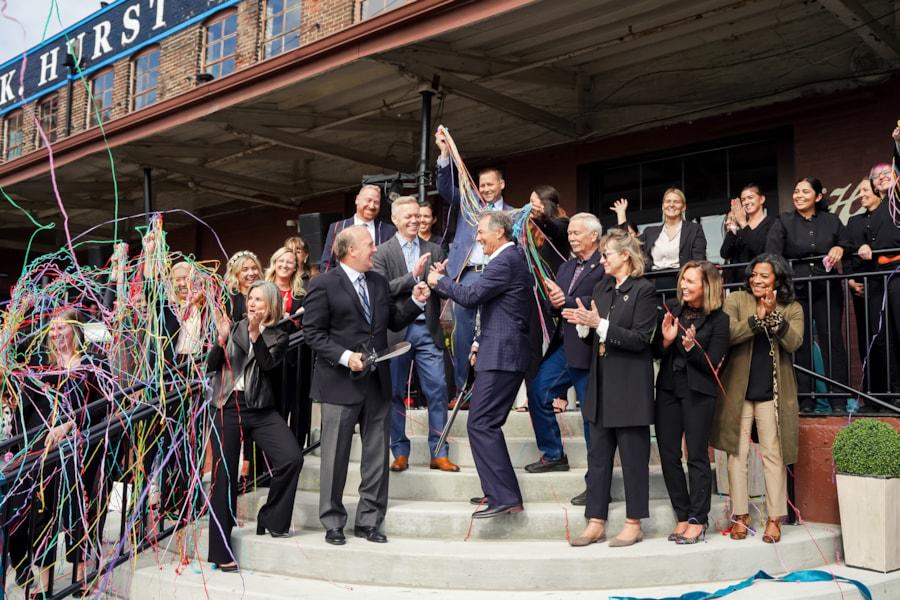 Crystal Catering recently welcomed the newest venue to their lineup of unique event spaces, The Heirloom at N. K. Hurst. Standing just south of Lucas Oil Stadium, the historic 'bean plant' building that's been in the Hurst family since 1947 is conveniently located in the heart of the city near major hotels and convention venues and offers skyline views, 300 free parking spaces, and outdoor terrace space.
Original elements from the building's original 1906 construction that have been thoughtfully and intentionally restored include brick walls, polished wood floors, and exposed beams that create a beautifully nostalgic and warm ambiance. Rick and Lisa Hurst paid attention to every detail when preserving yet adapting the building from a functional warehouse into an elevated event space.
Adding to the Hurst's passion for this building is Crystal Catering's expertise and passion for delivering signature events. From menu design to uplighting, the Crystal culinary and events team elevates every detail, offering full-service event management for clients that results in lasting impressions on their guests.
The Heirloom is capable of hosting up to 600 guests reception style for corporate functions, wedding receptions, and social gatherings, and up to 300 guests seated at farm tables or rounds. Event planners, brides, and wedding coordinators will benefit from Crystal's full-service planning expertise that includes everything from personalized tablescape design and turnkey decor to day-of on-site event coordination.
A Grand Opening Celebration

Crystal Catering and the Hurst family officially opened The Heirloom in style on April 27th with a ribbon cutting and signature celebration. Business and civic leaders as well as elected officials joined the city's hospitality community to commemorate the momentous occasion. Deputy Mayor Judith Thomas, State Senator Jack Sandlin, and Stadium Village Business Association Treasurer John Bragg joined Crystal Catering President Antonia Zunarelli and Vice President Jack Bayt and N. K. Hurst Co. President Rick Hurst in offering remarks of gratitude and excitement for the next chapter in the building's story.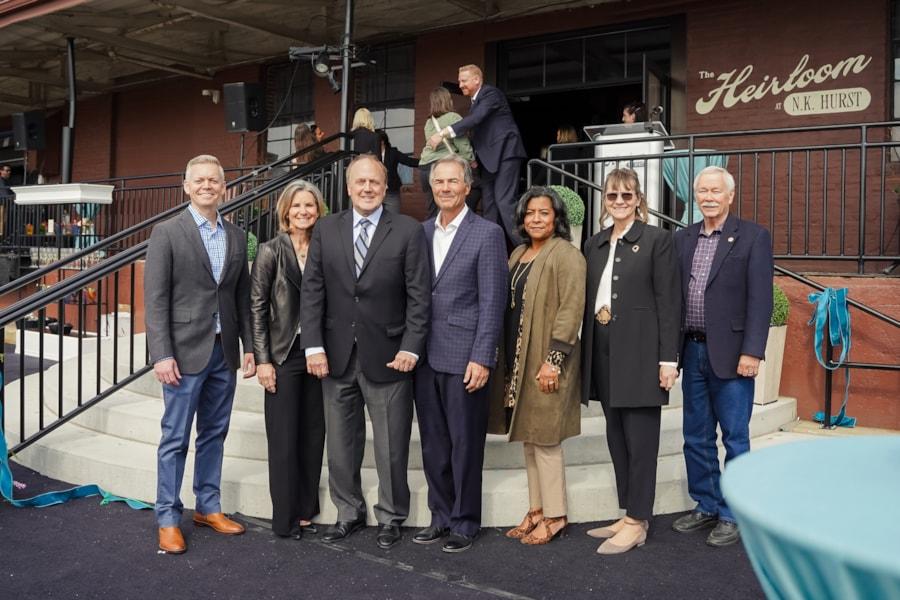 Left to right: John Bragg, Lisa Hurst, Rick Hurst, Jack Bayt, Deputy Mayor Judith
Thomas, Antonia Zunarelli, Senator Jack Sandlin

Crystal partnered with some of the best vendors in the city to elevate the entire experience. Detail + Design, A Classic Party Rental, and Sterler Productions provided the event design and decor.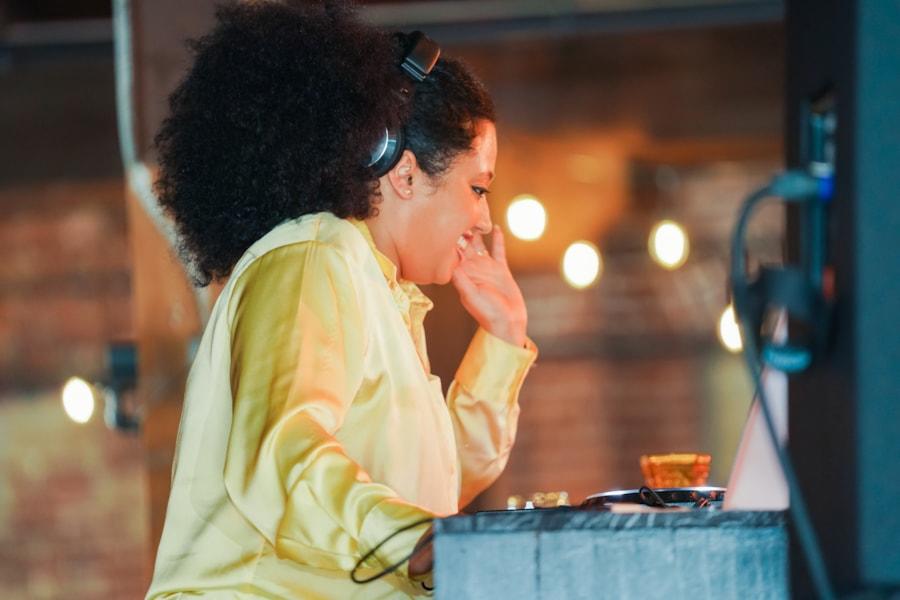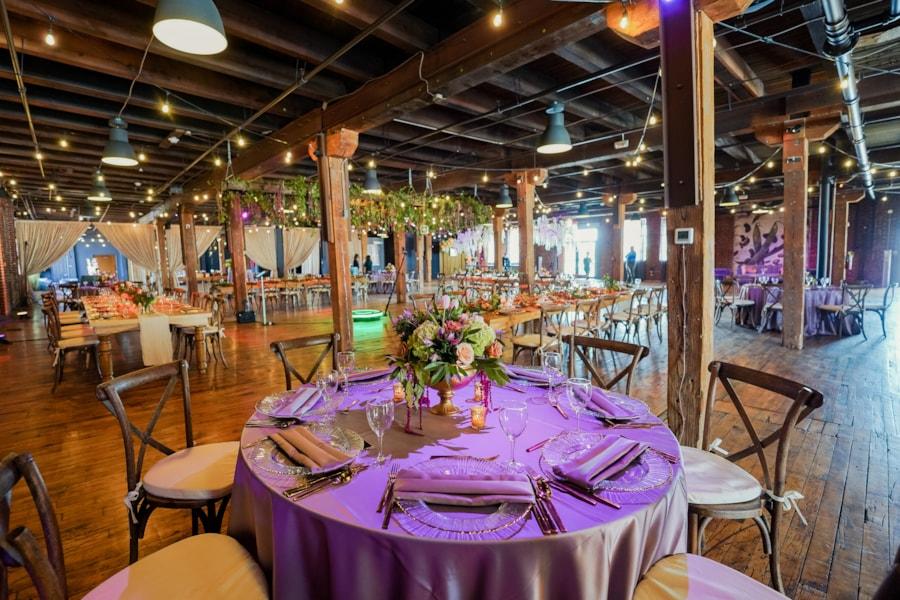 Markey's Rental & Staging offered ambiance with audio/visual and lighting and AMS Entertainment setup a fun 360 photo booth.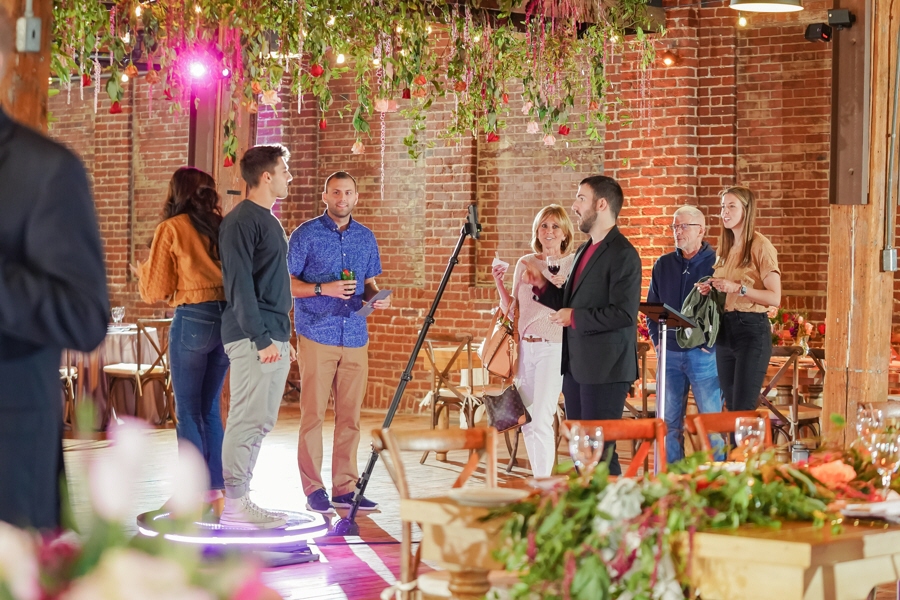 Jessica Strickland Photography and Michael Durr Video captured the details; and Indy City Brewing, DL Lowry Salon, and Sophia's Bridal & Tux added engaging elements and decor. Guests were greeted on the front terrace with passed hors d'oeuvres, fruit-infused water in colorful heirloom glassware, and a champagne toast.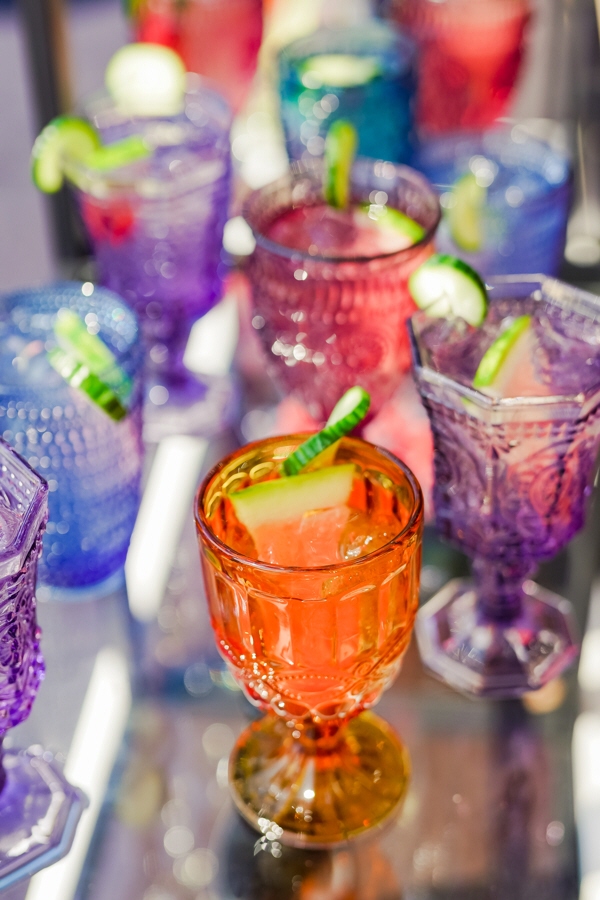 Inside, in homage to Rick Hurst's dad Slade, Slade's Parlor was transformed into a bacon and bourbon bar, serving Old Grandads - his father's favorite cocktail (when he seldomly imbibed).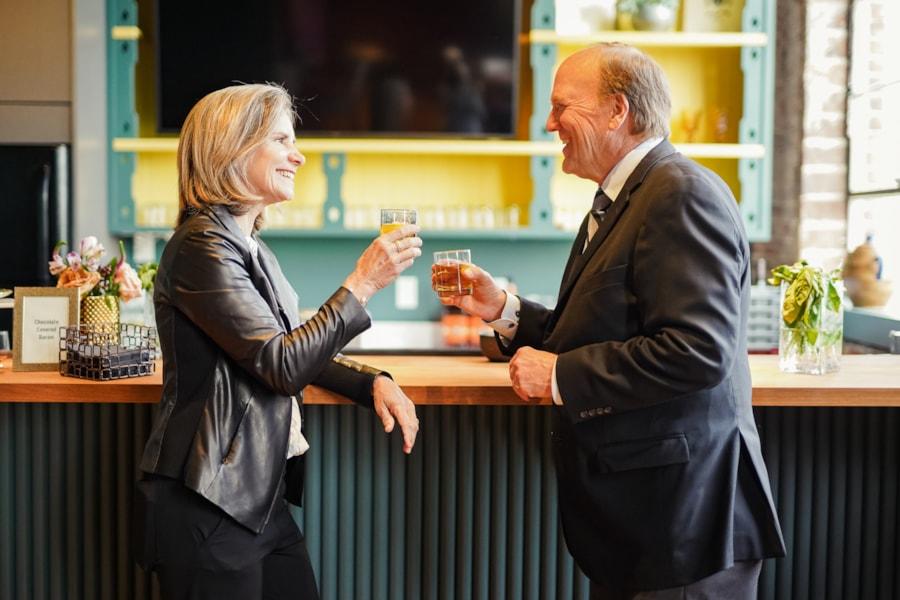 Rick and Lisa Hurst in Slade's Parlor

Champagne was served in the Salon, a spacious bridal lounge or green room, alongside hair styling by DL Lowry Salon.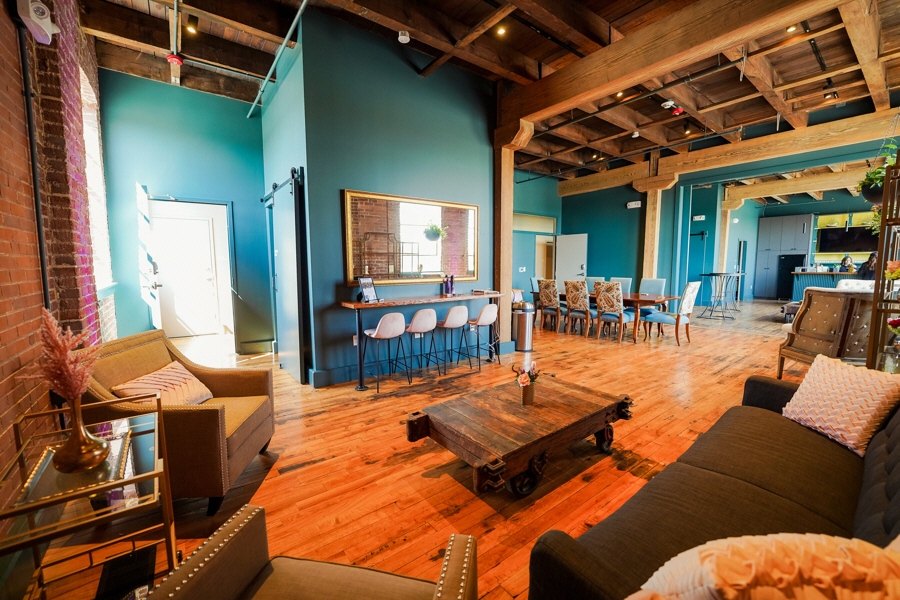 The Salon
A chandelier of lanterns hung over a grazing table of Crystal signature dishes.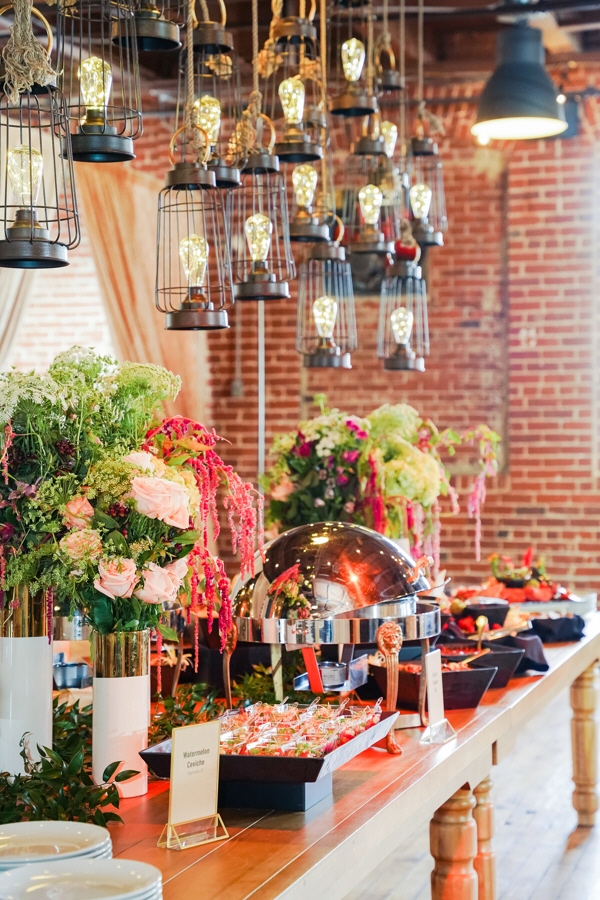 Molecular cocktails lined the elevator previously used to transport beans between floors.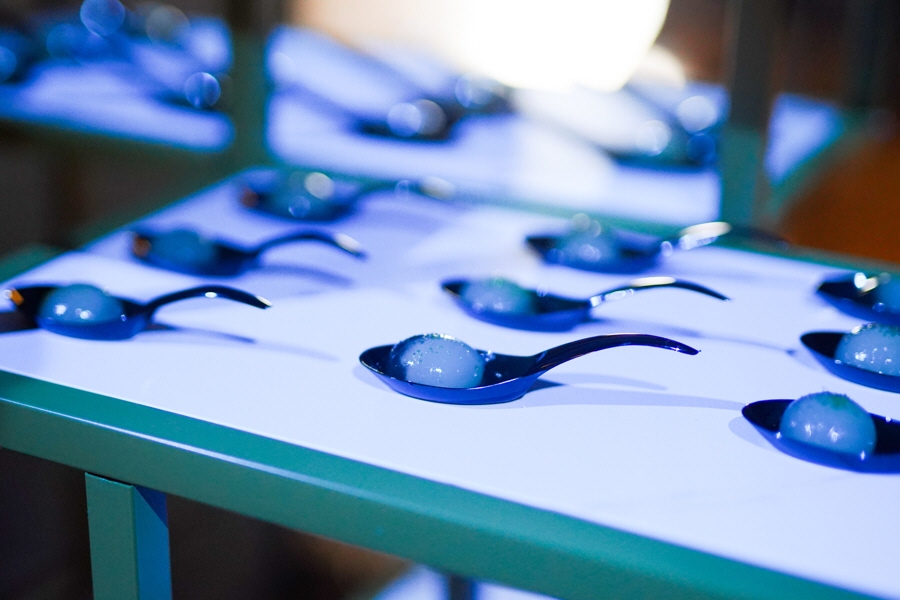 Craft beer and fan-favorite BBQ glazed short rib on poblano cornbread were served on the outdoor patio overlooking Lucas Oil Stadium and the city skyline.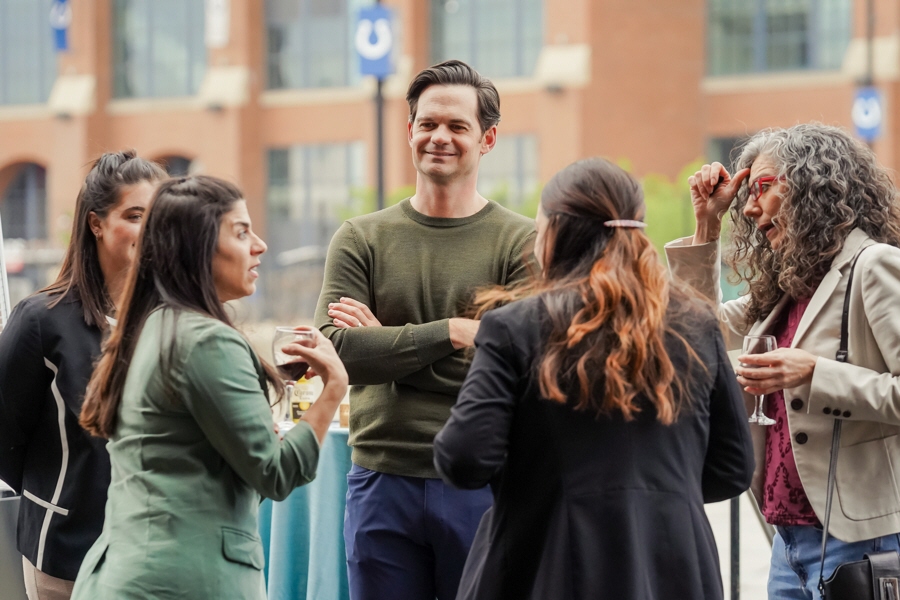 An extravagant dessert bar enticed guests to enjoy something sweet before taking their photo against the backdrop of a new plant wall.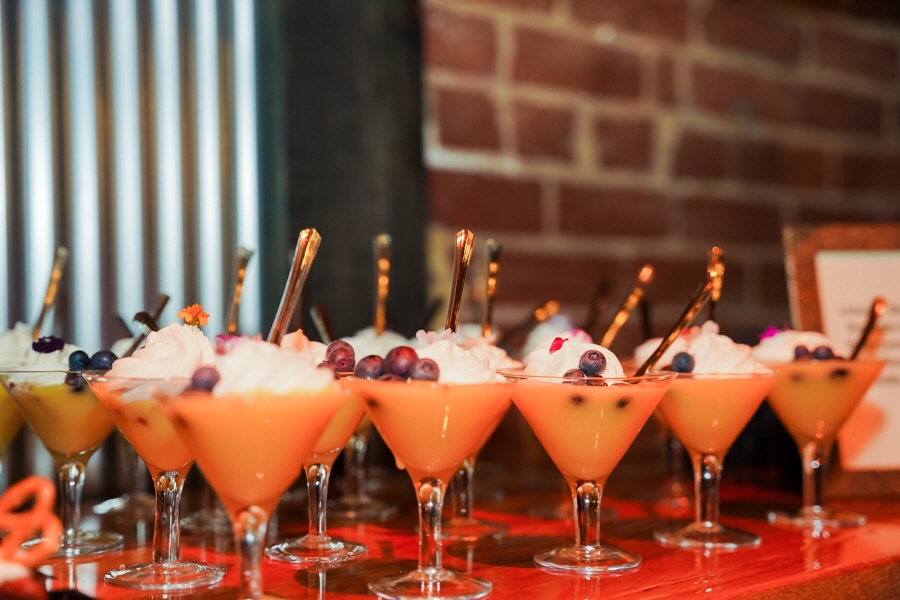 The Heirloom at the NK Hurst building is now available for site visits and bookings. Contact our team at events@theheirloomindy.com for more information and to schedule a site visit.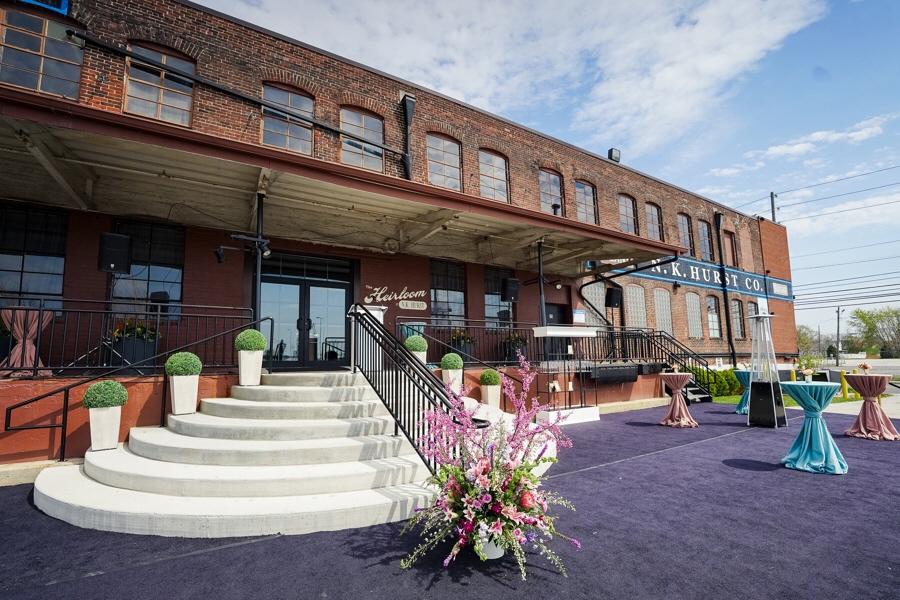 And now with five distinctive, premier Indianapolis venues including The Indiana Roof Ballroom, The Crane Bay Event Center, The Willows Ballroom, The Lodge at The Willows, and The Heirloom at N. K. Hurst, Crystal clients have the opportunity to bring any vision to life and feel confident in the team they're partnering with.
The Heirloom at N. K. Hurst Photos
Related Topics: The Heirloom News, Events Ideas & Inspiration, Social Events & Parties, Corporate Events, Charity & Fundraising Events, Weddings, Downtown Event Venues