This Featured article first appeared in Sophisticated Living magazine's "Sophisticated Celebrations", written by Annie Mosbaugh Knapp for the September/October 2022 issue.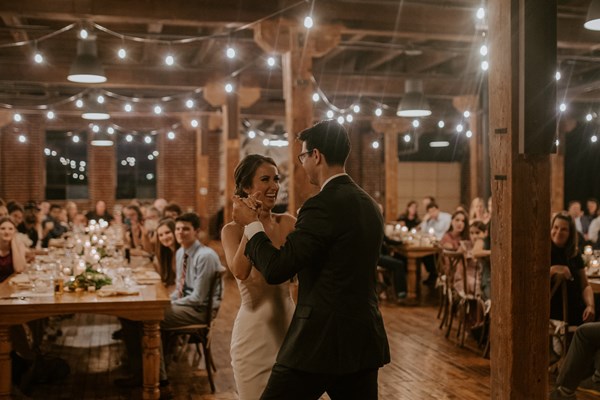 Wedding Ceremony and Reception in Downtown Indy
Katie Edwards and Garrison Gudeman were married on October 9, 2022, with a ceremony and reception at The Heirloom at N. K. Hurst in Indianapolis. The two met unexpectedly at an intramural kickball game in Indianapolis two years before, experiencing love at first sight across the field while playing on differing teams. For the next two years, they worked on building a strong foundation and relationship, and on October 9th, surrounded by friends and family, they "officially joined the same team for life," says Katie.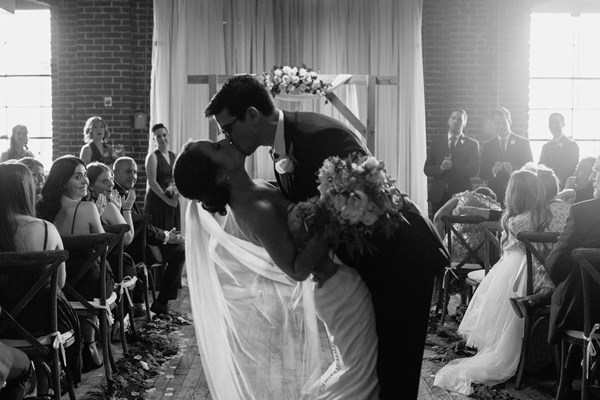 The wedding ceremony was led by one of their uncles, and as part of the bride's family traditions, both mothers lit a unity candle to signify the joining of the two families and lives. Katie's father walked her down the aisle and they were both misty-eyed, but Katie recalls that all she could see was her favorite person smiling back at her at the end of the aisle.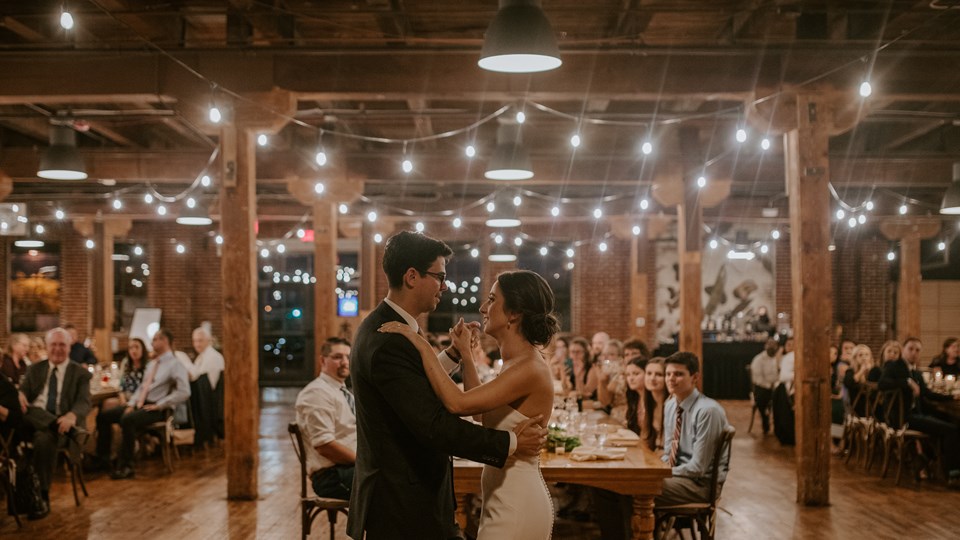 After a beautiful wedding ceremony, the couple had a fun reception filled with thoughtful speeches from Garrison's cousin and Katie's sister and parents. Katie and Garrison danced to "I Won't Give Up" by Jason Mraz, leaving their guests thinking they had taken lessons. "Little did they know," laughs Katie, "We just enjoy dancing in the kitchen and had fun making it up as we went." However, Katie and her Dad surprised everyone when the slow song they were dancing to switched to a hip-hop song Katie had performed as a child, choreographed by her mom. Their performance kicked off the open dance floor, and guests enjoyed dancing the night away with DJ Direct Scott Stars, followed by a late-night buffet of ice cream and Chick-Fil-A sandwiches.
Wedding Ceremony and Reception Details
Related Topics: Downtown Event Venues, Wedding Ideas & Inspiration, Catering & Culinary Trends, Wedding Receptions, Weddings