This featured story first appeared in Sophisticated Living magazine's "Sophisticated Celebrations", written by Annie Mosbaugh Knapp for the November/December 2022 issue.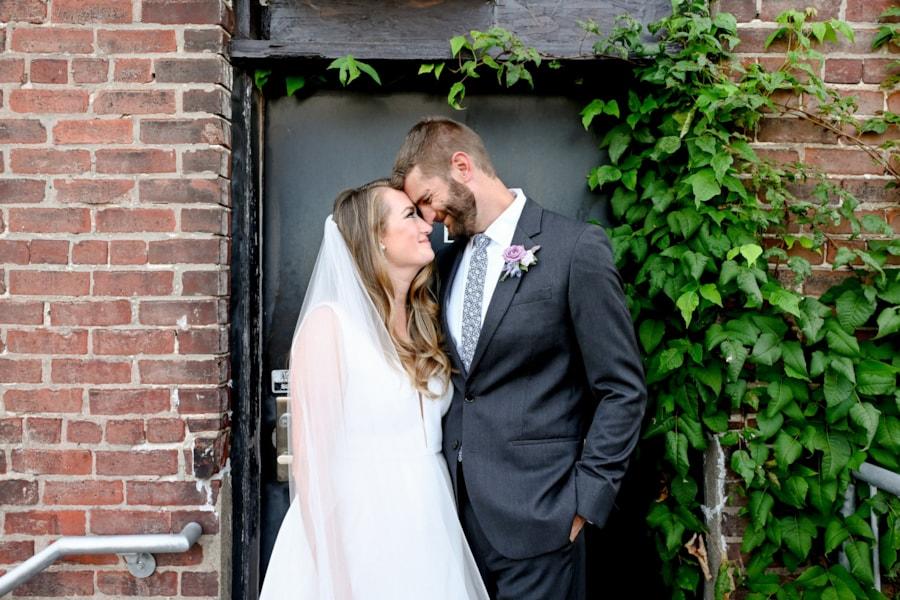 Beautiful Downtown Wedding Reception
Courtney Rogers and Matthew Bono were married on August 27, 2022 at The Heirloom at N.K. Hurst in downtown Indianapolis. The couple met shortly before the world shut down in 2020 and tied the knot in front of 160 of their closest family and friends, including all eight of their nephews who served as junior groomsmen. Guests gathered to witness their special union against the backdrop of floating candles, lush flowers, and the rustic charm of The Heirloom event center.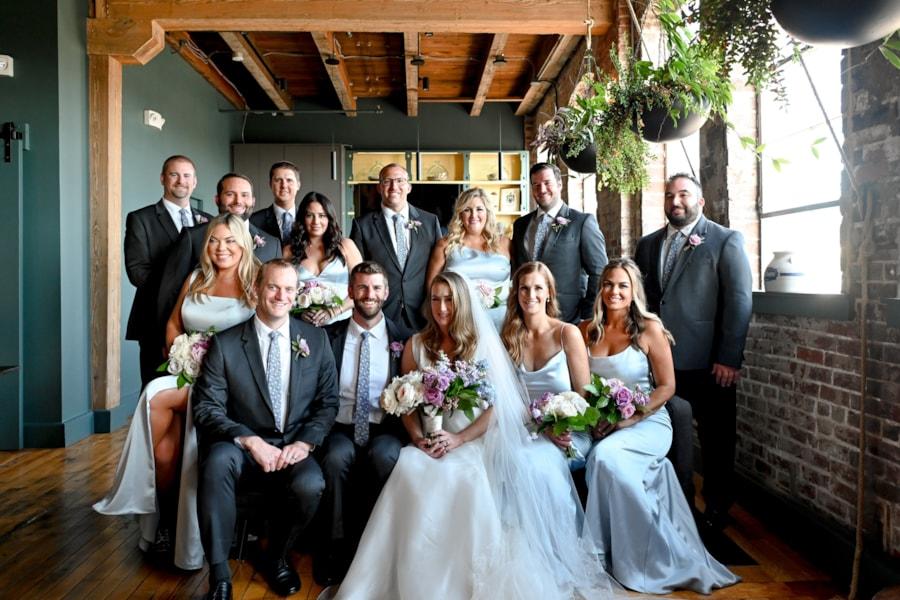 The entire décor for the evening, from flowers to lighting, was inspired by the dress worn by the bride's mother. It was given to her years earlier by the bride's grandmother with the simple instructions to "wear this dress when Courtney gets married." Sure enough, the bride's grandmother was present and dressed to the nines to see her wishes come true. After the wedding, guests enjoyed delicious food courtesy of Crystal Signature Events, danced the night away to music by Living Proof, and went home with wonderful memories that will last a lifetime of a perfect wedding reception.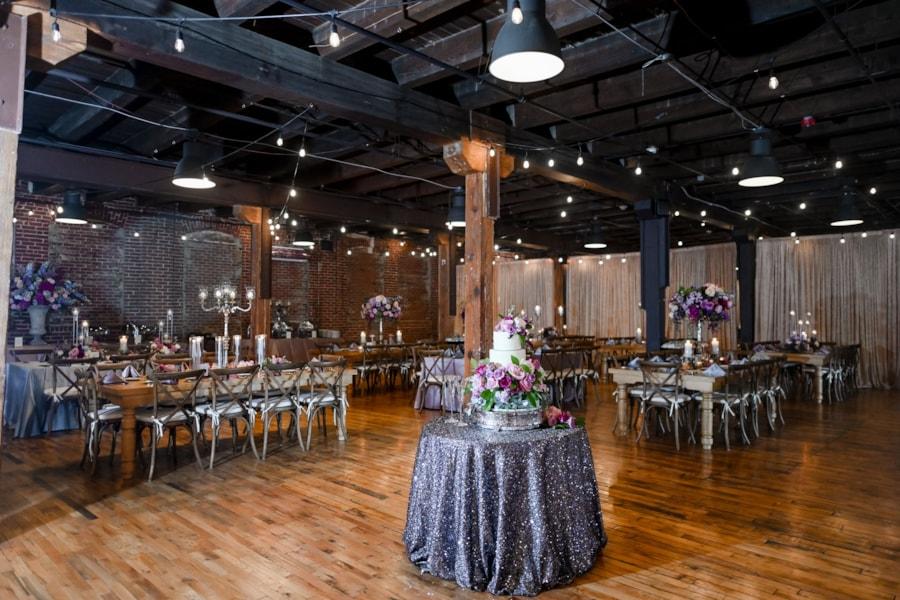 Courtney and Matt are beyond grateful to Gina Howald, who planned, decorated, and orchestrated the most beautiful wedding they ever could have imagined. Gina passed away in October and will always hold a special place in their hearts for the role she played on the most important day of their lives.
Ceremony and Wedding Reception Details
Wedding Venue: The Heirloom at N. K. Hurst
Wedding Planner/Florals: Gina Howald
Catering: Crystal Signature Events
Photography: Sara Ackermann
Video: Indy Visual
Hair: Bobby Cooper Salon
Makeup: Annette Smith
Gown: Marie Gabriel
Wedding Dresses: Bella Bridesmaids
Stationary: Oliver's Twist
Wedding Cake: Classic Cakes
Band: Living Proof/Blonde Entertainment
Rentals: A Classic Party Rental
Drapes: Atmospheres Indy
Transportation: Antique Limousine
Location: Downtown Indianapolis
Related Topics: Weddings, Wedding Receptions, Wedding Ideas & Inspiration, Downtown Event Venues, Events, Catering & Culinary Trends