The guest dining tables are set with Gold Apollo Chargers, Crown Gold Flatware, and Carousel Pink Goblets from A Classic Party Rental. To add extra detail to the tables, gold table numbers and gold napkin rings were used.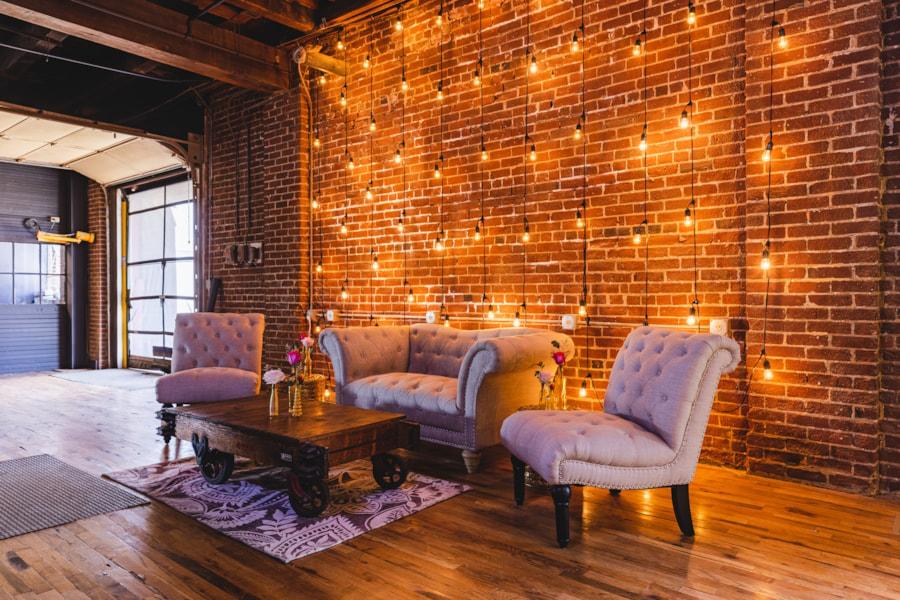 Atmospheres Indy, a decorating company based in Indianapolis, brought in furniture and lighting to fit the space. This created a fun seating area as well as a photo backdrop.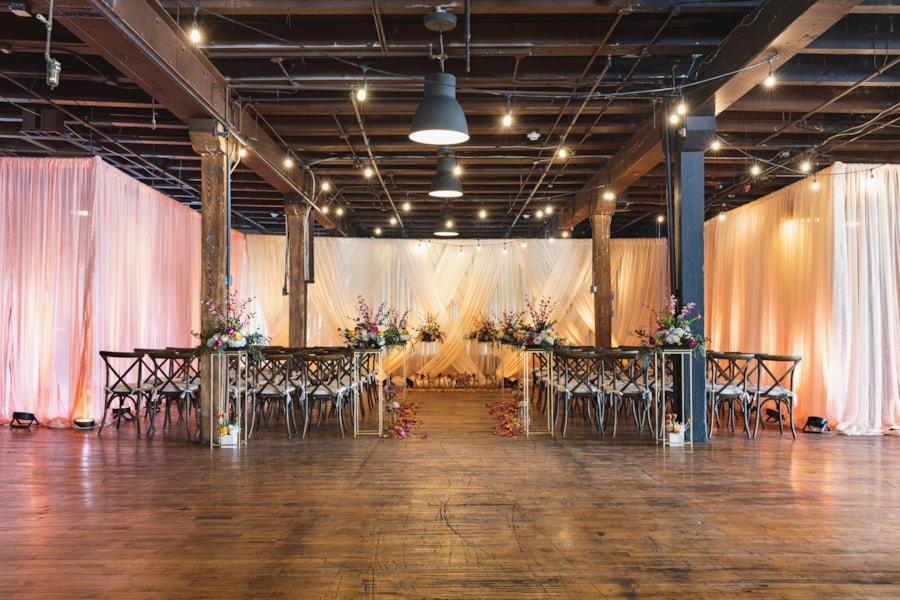 Atmospheres Indy also set the ceremony with peach and white draping with colored uplighting to soften the space and incorporate the bright spring colors used throughout the room. The aisles are lined with floral arrangements and flower petals that were then moved to guest tables for centerpieces.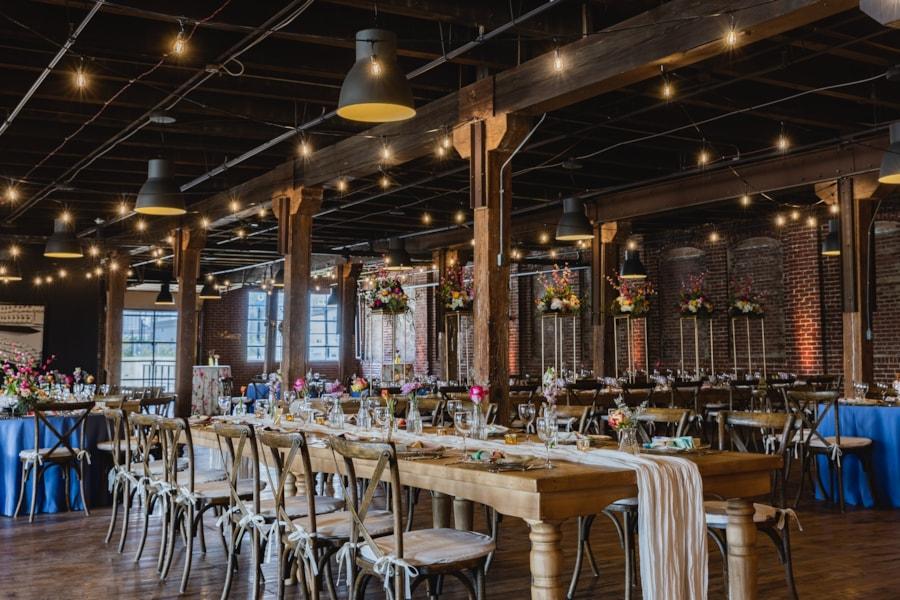 To show how unique and versatile the space is, a mixture of rounds and farmhouse tables are used. The farmhouse tables are set with Natural Sahara Runners from A Classic Party Rental, and the round tables are set with Periwinkle Poly Linen also from A Classic Party Rental. All of the chairs are Wooden Vineyard Crossback Chairs that come included with the venue rental.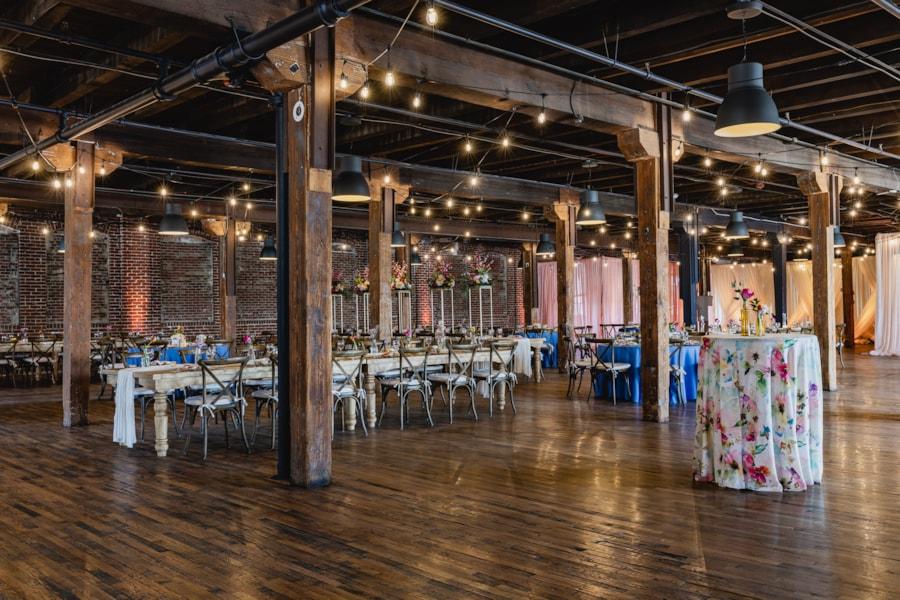 To brighten the space and add pops of color, Brushed Watercolor Linen is used on the cocktail tables that are placed throughout the room.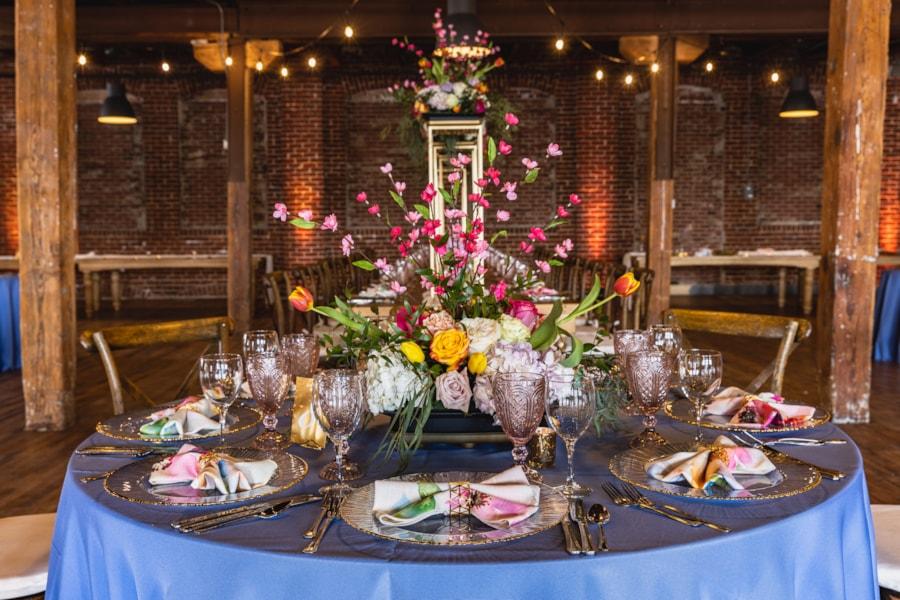 Bright, colorful flowers in different types of arrangements are used to add height to the room, and the Brushed Watercolor Napkins accent them perfectly!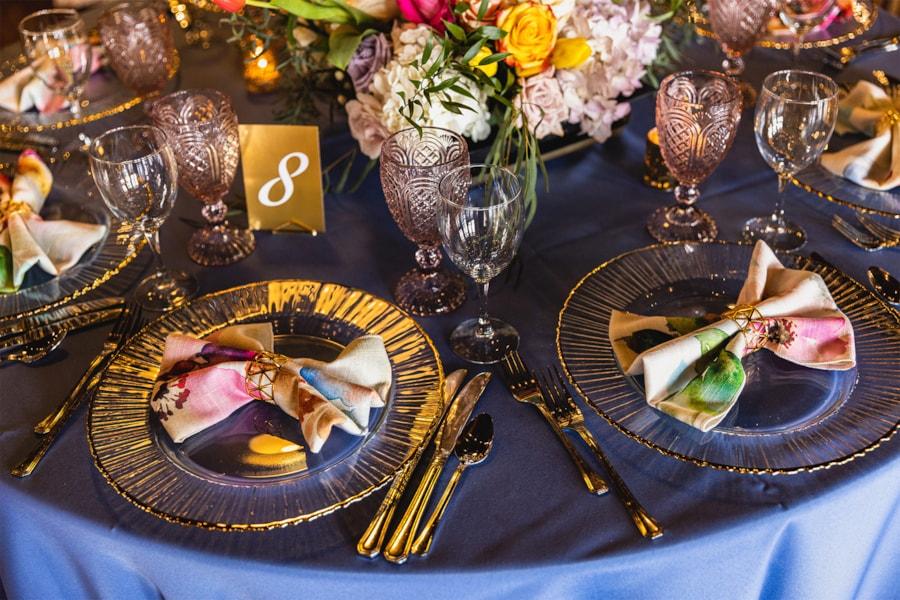 Unique to The Heirloom are the glass garage doors that open for a perfect view of Lucas Oil Stadium. They can be closed for rain or cold weather or opened to let in fresh air! Either way there are wonderful downtown views.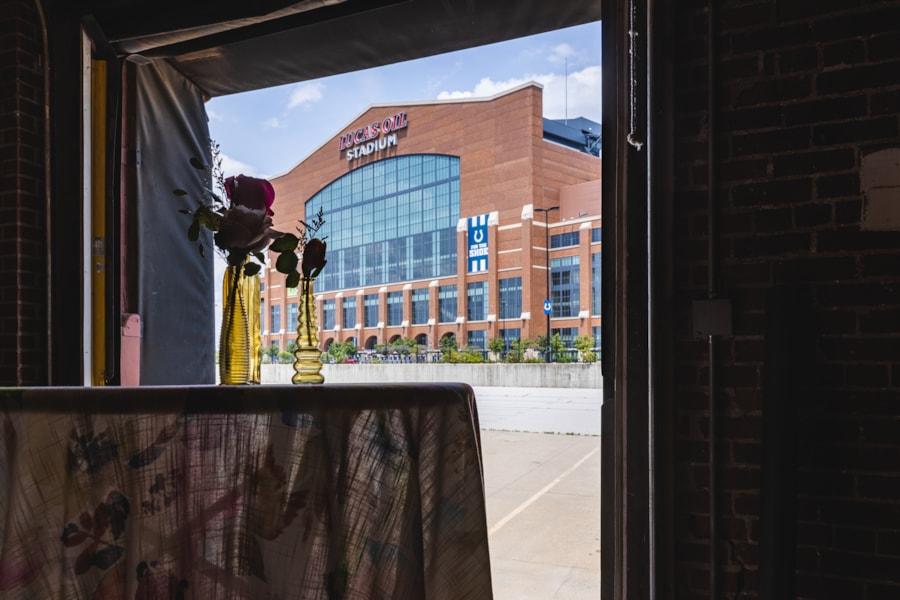 Related Topics: The Heirloom News, Events Ideas & Inspiration, Wedding Ideas & Inspiration, Catering & Culinary Trends, Social Events & Parties, Charity & Fundraising Events, Corporate Events, Wedding Receptions